Surf Academy GromSquad
Have you outgrown the Keikis? But do you want to learn how to surf better? Then join the GromSquad! We teach you, among other things, how you can best sit in the line-up, take waves yourself and make turns. You can surf on your own board if you have one, or borrow one from us if you are not sure yet what kind of board you want to buy.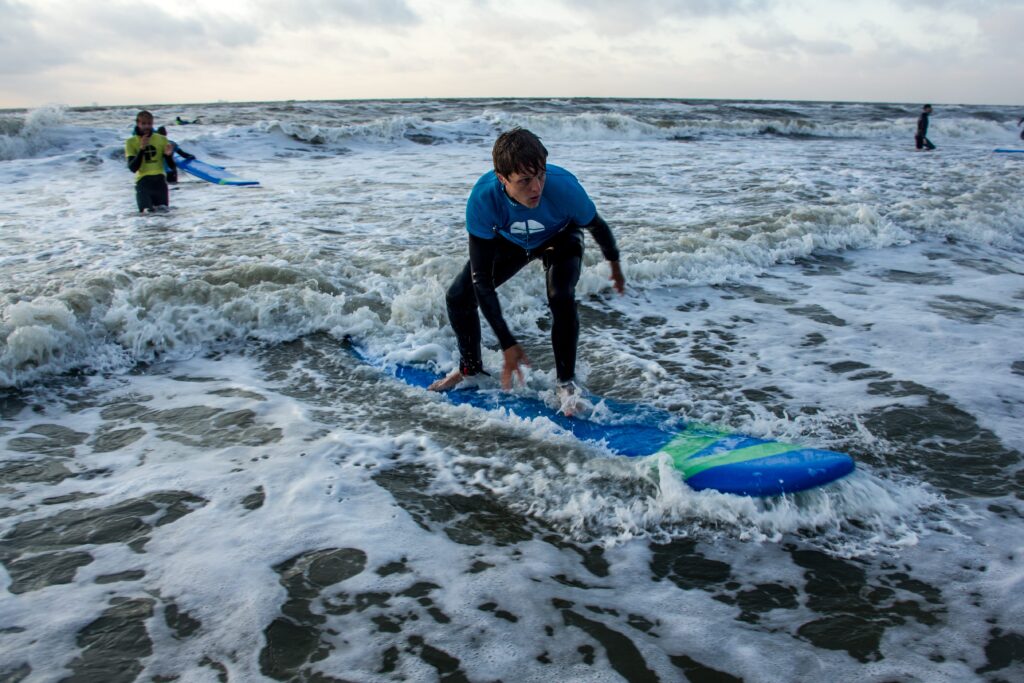 When?
The Surf Academy Gromsquad is on Monday, Wednesday and Friday from 4:00 pm to 5:30 pm, Saturday from 10:30 am to 12:00 pm and Sunday morning from 9:00 am to 10:30 am. During the week please call before 12 noon for participation, with 3 registrations and if the surfing conditions allow, the lesson can continue! Please register the day before in the weekend.
For whom?
Kids between 13 – 16 years old. It is important that you already have a surfing experience and can paddle out to the line-up. If you do not have a surfing experience, but do fall into this age category, you can first do an All-in surfing course with us. Then you can join the Gromsquad.
What do you need?
Only some swimwear, possibly your own surfboard & wetsuit (not required) and a good mood! You can participate for 22,50 euros each time, and you can also buy a 10-strip ticket where you only pay 17,95 euros each time!