Sustainability
Surfing is nature, and playing with the elements.
The wonderful surroundings of the beach seem obvious, but it is not. To allow later generations to enjoy the beach, the waves and our world, The Shore goes a long way in its sustainability principle. This is how we live ourselves, but also how we like to do business, with and thanks to the elements.

ECONOMY
Sustainability starts with a fair economy,
With the Sleipnir Foundation as a common silent partner, we work together with entrepreneurs from 9 other companies without having to build up private capital. The business assets are contributed by the Sleipnir Foundation and serve as a vehicle for the entrepreneurial capacities of the entrepreneurs involved.
We do not consider The Shore as personal property and can therefore focus entirely on providing high-quality products and services that meet the needs of our visitors, employees and suppliers. This is called Steward Ownership
ORGANIC
All our products are of organic origin, and often biodynamic. We do not use added sugars unless you want it in your coffee. We work with local suppliers with whom we build a lasting relationship, and do not necessarily go for the cheapest solution. Our delicious products may cost a little more, but are made with attention and are certainly not too expensive.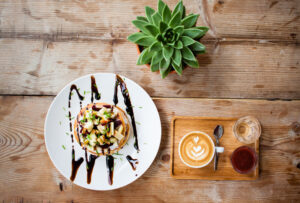 RECYCLE
The Shore consists of recycled sea containers that have already had a previous life in a different form and function. Most of the inventory has already had a past life, and we are actively working with education to find ways to recycle our old boards and wetsuits into new products.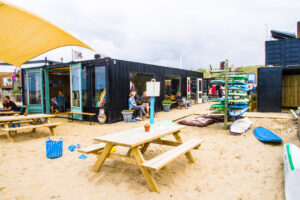 WATER
Our shower water is heated by the sun in solar boilers, and therefore does not cost scarce fossil fuels such as gas or heavy terra joules to consuming electric boilers. It couldn't be simpler! We encourage people to take a short shower after surfing, because clean drinking water is unfortunately not infinite. The dishwasher is also filled with hot water from a solar boiler.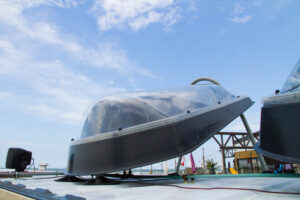 CLEAN BEACH
Disposables? As little as possible, and if we have them, they are made of biodegradable material. We try to organize our festivals "zero waste" by distributing pocket ashtrays and using deposit cups.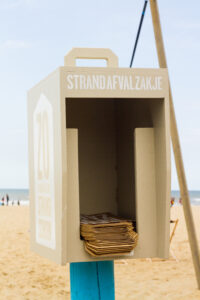 Our instructors embrace the simple "Pick-up-Three" principle. Every walk on the beach back to the surf school we pick up litter and throw it in the trash. A small effort, a big difference for the next visitor.
In 2018, The Shore was the winner of the MKB Den Haag Dunea sustainability prize, and in 2019 and 2020 the winner of the Hague beach and terrace exhibition awards in the sustainability category.