Legends (50+) Surflessons
Because we think you are never too old to learn, we have the Legends Surf lesson. This way you can learn to surf at your own pace with your peers. And believe us, you will feel like a child again!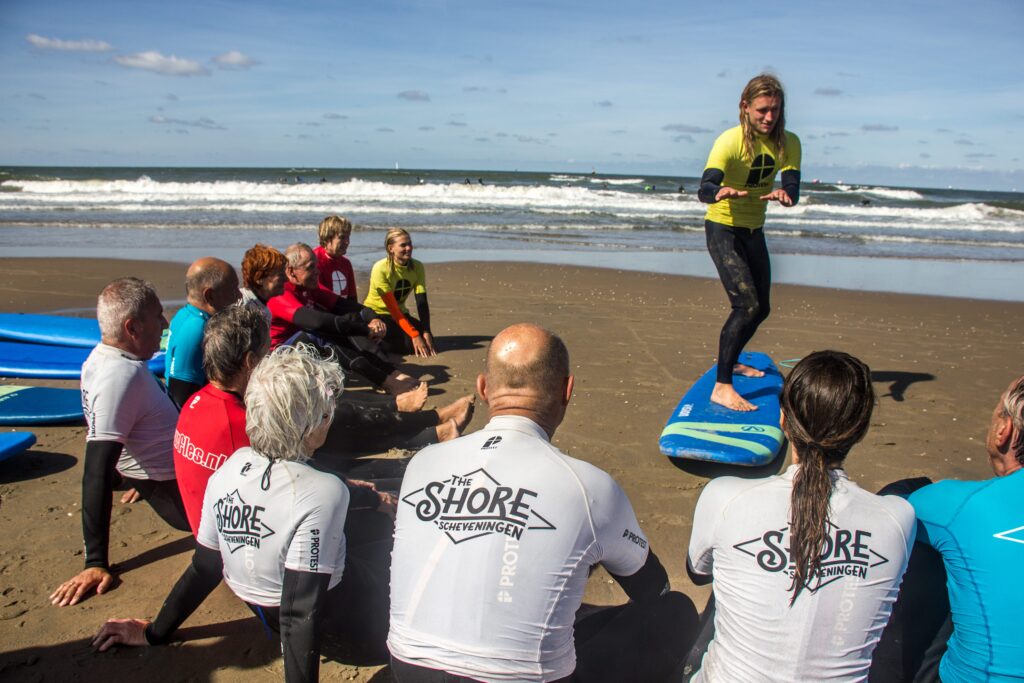 After a short introduction to the land and the explanation about the material you dive into the waves with a maximum of 6 people per instructor to get to grips with surfing. Due to the small group size there is attention for everyone and we ensure that you are guaranteed fun!
The Legends Surf lesson takes place every week on a fixed day & time. The lessons take place with a minimum of 2 registrations.
If you want to sign up for this lesson you can book here or call 06-49392095.